Regular price
Sale price
$18.50 USD
Unit price
per
Sale
Sold out
The aroma of our tasty Cinnamon Buns baking in your oven will fill your kitchen with the warm, homey scent of sweetness and spices. Captivating all who encounter it, you can be certain that everyone wakes up on time.
Details for Cinnamon Bun Mix
Additional Information
From your pantry you will need: 8 TBSP unsalted butter, 1/2 cup + 1-2 TBSP milk, 1/4 cup raisins (optional)
Nutritional Info for Cinnamon Bun Mix
Ingredients
Confectioners Sugar (sucrose, cornstarch), Malted Wheat Flour (wheat flour, malted barley flour), Sugar, Wheat Flour, Molasses Powder molasses, maltodextrin), Aluminum Free Baking Powder (sodiumacid pyrophosphate, baking soda, cornstarch, monocalciumphosphate), Spice Blend, Sea Salt, Natural Flavor Contains: Wheat Contains Ingredients Produced with Genetic Engineering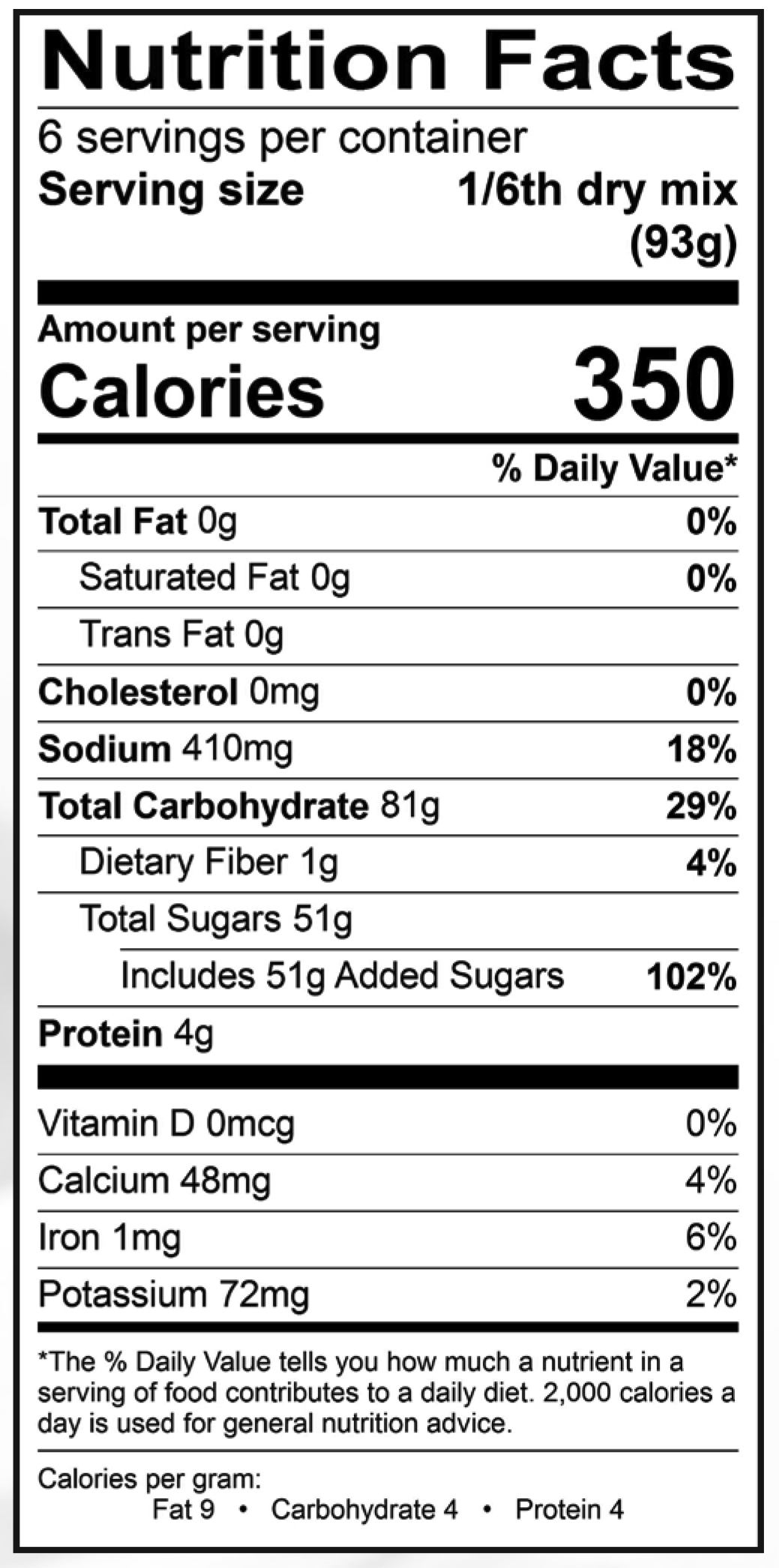 The nutritional information presented above may differ slightly from that seen on purchased products. When discrepancies occur, information on the product label(s) is considered the most accurate.
Preparation & Instructions
Cinnamon Buns
For the filling:
3 Tbsp. unsalted butter,

 

softened
For the cinnamon buns:
5 Tbsp. unsalted butter,

 

cold
½ cup milk
¼ cup raisins

 

(optional)
For the icing:
Directions for the filling:
In a small bowl, cream softened butter with filling mix. Set aside.
Directions for the cinnamon buns:
Preheat oven to 400℉. Grease 6-cup muffin tin. Empty cinnamon bun mix into large bowl. Cut in cold butter with fork, until mixture is crumbly. Add milk and stir to combine. Turn dough out onto a floured board. Knead about 10 times. Roll or pat into a ⅓" thick oblong piece. Cover dough with filling mixture. Add raisins, if desired. Roll up like a jelly roll. Cut into 6 equal pieces. Place one slice into each prepared muffin cup. Bake 22 minutes or until golden. Remove from muffin tin. Drizzle any cinnamon filling left in muffin tin over buns. Cool.
Directions for the icing:
In a small bowl, add milk to icing mix, a little at a time. Stir until smooth. Pour icing over cinnamon rolls. Serve warm!
 ****Additional Shipping May Apply****

Share
View full details